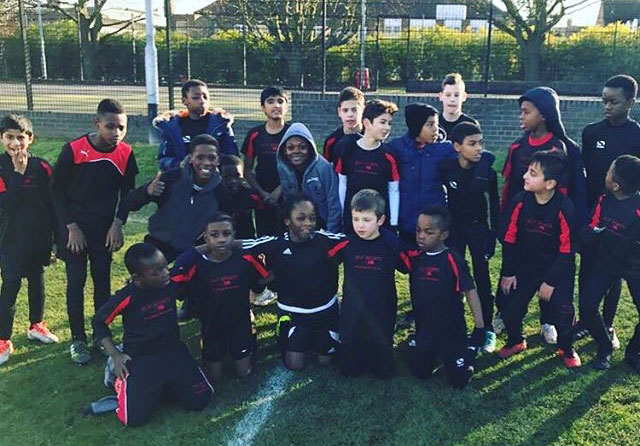 FRANCHISING: An NLP Sports Football Academy (NLP) franchise will enable you to make a career from football. With our unique package – NLP stands above the rest in franchising. With an NLP franchise you will be able to build your own successful business with a great investment return in a short amount of time. You decide how much you earn – being your own boss. As a franchisee you will have the opportunity to build a successful business and earn a high income, working for yourself, but with the support, training and experience of a reputable business behind you. NLP have a proven track record which forms the structure on which each franchise operates. NLP franchisees can run on their own, or alternatively you can start it alongside your current job – and within 6 months realise the potential earnings and give up your job.
Background: NLP Sports membership is available to all, and we strive to give local children of all abilities the opportunity to have academy level coaching in a safe, professional environment. NLP academy was first launched in 2012 as a local football academy in North London to serve its local community. In 2013, its reach extended to various areas including Croydon, Dartford, Battersea, and Newham. NLP academies growing reputation amongst independent and professional academies demonstrates how NLP's business model can work in all areas with the right market knowledge. Having proven the model does work, we are seeking self-motivated, ambitious, and hardworking individuals who are interested in a football franchise and are keen to expand our operation further across the UK and abroad.
Why choose a NLP's Franchise?
Exclusive territory
High income potential
Training and ongoing support
Additional products and services to sell
Marketing and lead generation
Credibility and use of company brand
How do I get involved?
If you believe you fit the criteria and would like to know more, contact us now and we will be happy to help.